THE CREW
The Creative Research Ethics Workshop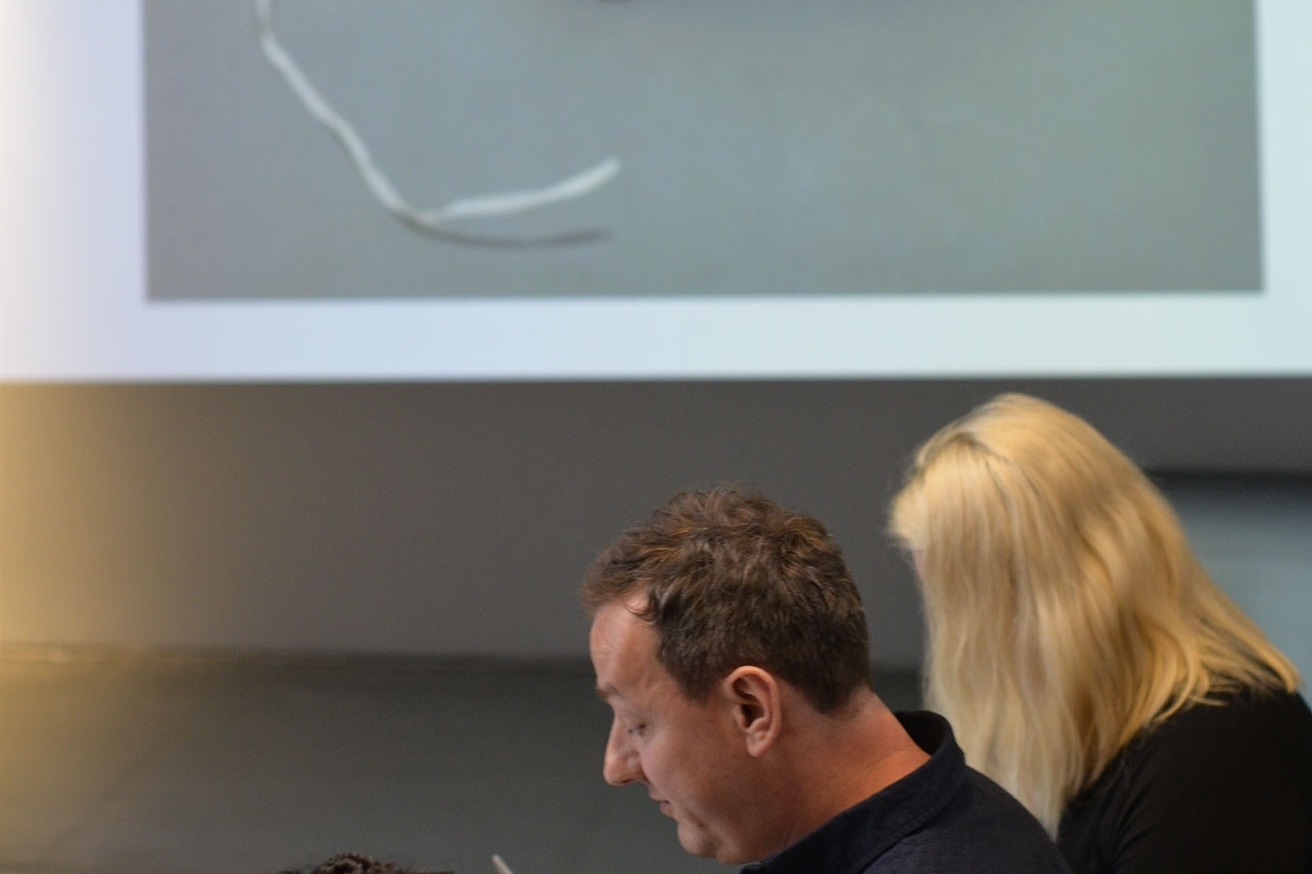 The Creative Research Ethics Workshop (CREW) explored the ethics and creative practice in institutional environments. Activities traversed a range of environments:
Through a call for Expressions of Interest a group of creative practice researchers from multiple universities gathered over several months to explore relationships between ethics and creative practice research.
Starting in August 2016 with a two-day intensive workshop outside the university setting, in the 'Bishops Parlour' at the Abbotsford convent in Collingwood, Victoria.
The group continued and expanded across a month of weekly gatherings inside the Occupied exhibition at RMIT's Design Hub Gallery.
This lead to an exhibition and workshop/performative events in the VCA student gallery for the iDARE conference, for which we also produced a conference bag/kit.
We started with questions such as:
What if the development of ethical expertise was approached as an integral part of creative practice research? How best might we tailor a process of creative, ethical deliberation? And, could this help leverage an enduring cultivation of ethical know-how?
Practitioners opened up their practices for discussion and explicated their approaches to a range of challenging, delicate and thought provoking issues. We developed a set of shared understandings about the intrinsic collectivity of ethics, the importance of slow negotiations of difference and situated particularities, the value of face-to-face dialogue as part of ethical deliberation, and how an ethical disposition might evolve through cultivations of enchantment.
KATE ROBERTSON
To me, ethics in creative research should accept and respect difference, and acknowledge that difference is everywhere. Importantly, this should occur via slow negotiations of difference through ongoing dialogue between all involved in a project. read more...
CHLOE SOBEJKO
My practice is wrought with ethical contemplation and I feel a great responsibility as an artist to acknowledge and allow this to inform my work.. read more...
INA INDIRA SHANAHAN
My particular interest into the research ethics inquiry relates to the notion of collaboration, which to my mind is not fully understood in relation to ethics and creative practice research read more...
JULIANA ESPAÑA KELLER
Juliana seeks to expose the heterogeneous character of artistic production to ask: Who really are the stake holders of the work of art itself? The modalities of its reception? How do we derive an ethical stake from the vast heterogeneous relations within the spheres of micro-community?. read more...
SHANNON OWEN
In the research context I am interested in questions around documentary film boundaries. read more...